"Advice From A Caterpillar"
24x30", Oil on linen
This painting is one of the reasons I haven't been posting much lately; it has taken a while to finish! It will be availble for purchase through the Wally Workman Gallery in Austin. The gallery has a theme each year for the December show, and this year the theme is "Alice in Wonderland." I chose to illustrate the scene where Alice encounters an unfriendly caterpillar smoking from his hookah.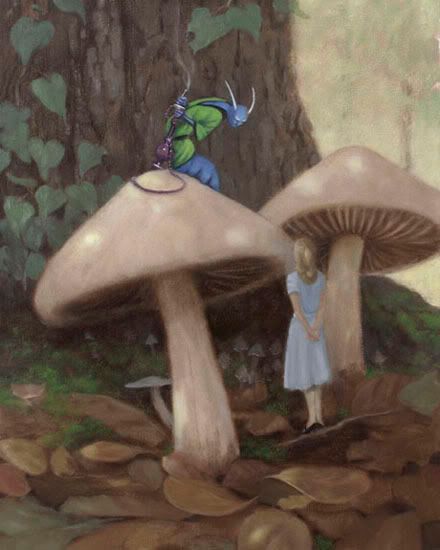 Here is a close-up of the caterpillar: