Train Color Study
This one was done as a color study, so I could remember what this train looked like in the fog.
I'm not sure what I'll do with it yet...probably make it into a bigger painting, but change the composition a little. It's 12x6 inches, on aluminum panel.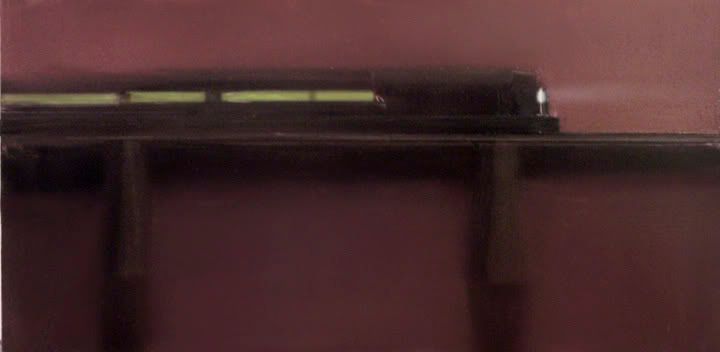 Here is the finished study; I could probably spend another day tweaking it but sometimes it's best to move on. I still have a lot of work to do before making a bigger version.